Cars
Suzuki Vitara 2023 Price In UAE, Reviews And Specifications
Suzuki Vitara 2023 Price In UAE, Review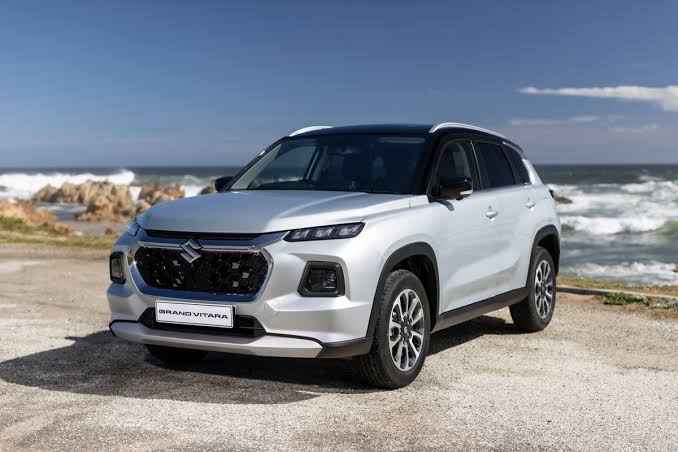 Suzuki Vitara 2023 Price In UAE, Reviews And Specifications
the Suzuki Vitara 2023, a fantastic 5-seater compact SUV designed to meet the needs of drivers in the UAE. With its blend of style, versatility, and modern technology, this vehicle is the perfect choice for both city commuting and weekend getaways.
If you're curious about the release date, the 2023 Suzuki Vitara was manufactured and assembled in Japan and is set to hit the market on March 18, 2023. As for the price, the Suzuki Vitara 2023 Price In UAE starts with an average rate of AED 67,200.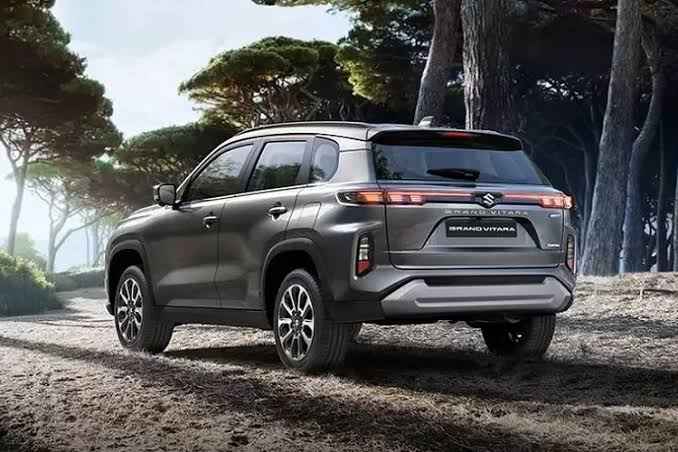 Suzuki Vitara 2023 Reviews
the Suzuki Vitara, a compact SUV that has been impressing drivers since its introduction in 2015. With its affordable price, sporty exterior design, and spacious interior, this SUV offers a fantastic driving experience. Whether you're navigating city streets or cruising on the highway, the Vitara handles well and delivers excellent fuel efficiency.
Inside the Vitara, you'll find a user-friendly infotainment system and a comfortable cabin. The seats provide ample support, and there's plenty of legroom for everyone. What's more, the advanced safety features, such as lane departure warning and blind-spot monitoring, offer peace of mind during your journeys.
The 2023 Suzuki Vitara maintains its compact size, making it agile and easy to maneuver through busy streets. The responsive steering adds to its nimble feel, enhancing the overall driving experience. The interior design is thoughtful, providing a practical and comfortable space that suits your urban lifestyle perfectly. With its reliability and practicality, the Vitara is an ideal choice for your everyday needs.
When it comes to performance, the Suzuki Vitara 2023 delivers. Its sleek and modern look catches attention on the road, and the smooth ride and powerful acceleration contribute to an enjoyable driving experience. The surprising fuel efficiency allows for longer trips without frequent refueling. Plus, the solid build quality and well-insulated cabin ensure a quiet and comfortable ride, free from outside noise.
As a family SUV, the Suzuki Vitara 2023 shines. The spacious interior comfortably accommodates your loved ones, and the flexible seating configuration comes in handy when you need extra cargo space. The smooth ride quality and effective suspension system absorb bumps, ensuring a comfortable journey for everyone. And, of course, the top-notch safety features provide added peace of mind, making the Vitara an excellent choice for family adventures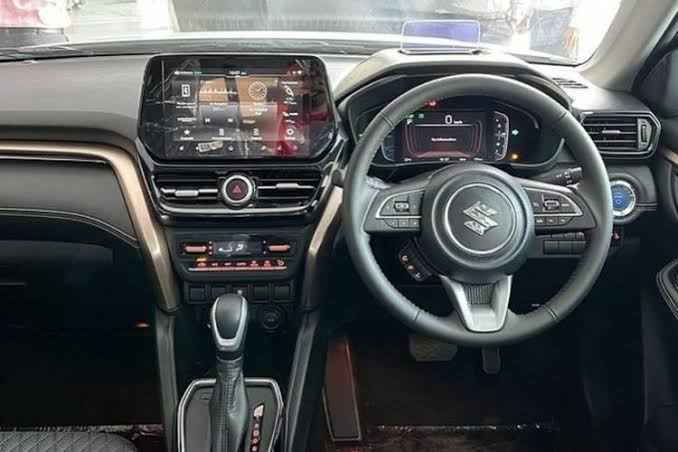 Suzuki Vitara 2023 Interior Features
The spacious and comfortable interior of the Suzuki Vitara 2023 in the UAE, ensuring a delightful ride for both front and rear passengers. The seats are thoughtfully designed with ample cushioning and support, ensuring comfort even on long journeys.
Step inside the cabin and be greeted by a premium atmosphere created by high-quality materials, soft-touch surfaces, and tasteful finishes. The attention to detail gives the interior a luxurious look and feel, enhancing your overall driving experience.
The 2023 Vitara is equipped with a convenient 7-inch touchscreen infotainment system that serves as the command center for various features. With seamless integration of media functions, navigation, and smartphone connectivity through Apple CarPlay or Android Auto, staying connected and entertained on the go is effortless.
In addition to smartphone integration, the Vitara offers Bluetooth connectivity for hands-free calling and audio streaming. USB ports are conveniently located throughout the cabin, ensuring easy access for device charging and connectivity.
To maintain personalized comfort, the SUV features an advanced climate control system that allows individual temperature adjustments for the driver and front passenger. No matter the weather outside, you can enjoy a comfortable driving environment.
The steering wheel is equipped with convenient controls, granting easy access to audio settings, phone calls, and other vehicle functions without having to take your hands off the wheel, ensuring a safe and enjoyable driving experience.
Practical storage solutions abound in the Vitara, including cup holders, door pockets, and a center console compartment, ensuring convenient storage for your personal items. For larger cargo needs, the rear seats can be folded down, expanding the cargo space and enhancing the versatility of the SUV.
For an enhanced audio experience, the Suzuki Vitara 2023 in the UAE offers an impressive premium sound system. Whether you're enjoying music or podcasts, the immersive sound quality adds to the overall enjoyment of your drive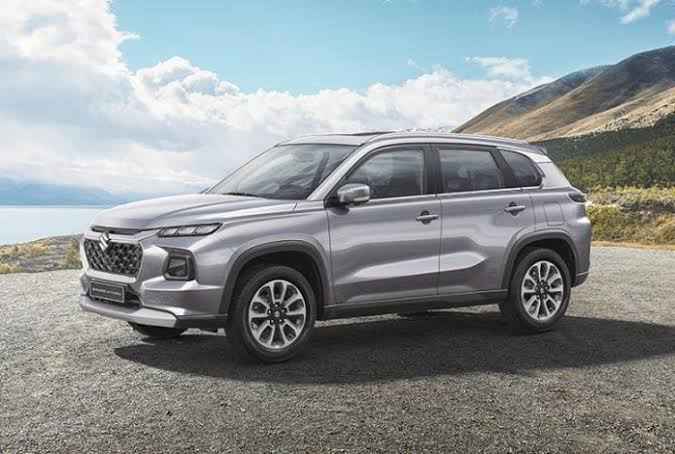 Suzuki Vitara 2023 Exterior Design
This SUV showcases sleek lines and a bold front grille that commands attention on the road. Its compact size makes it agile and easy to navigate through busy city streets, while still offering ample presence and a commanding stance. The well-proportioned body creates a harmonious balance between sportiness and versatility.
Adding to its appeal, the Vitara is equipped with stylish alloy wheels that complement the overall design. These wheels not only enhance the SUV's visual appeal but also contribute to its dynamic performance on the road.
To ensure optimal visibility, the Vitara features LED headlights that provide bright and clear illumination. This not only enhances safety during nighttime driving but also adds a touch of modernity which further enhance visibility in adverse weather conditions, ensuring a safer driving experience for you and your passengers.
The Suzuki Vitara 2023 in the UAE is available in a range of vibrant and sophisticated colors, allowing you to choose from; Arctic White, Opulent Red, Chestnut Brown, Grandeur Grey, Midnight black, and Splendid Silver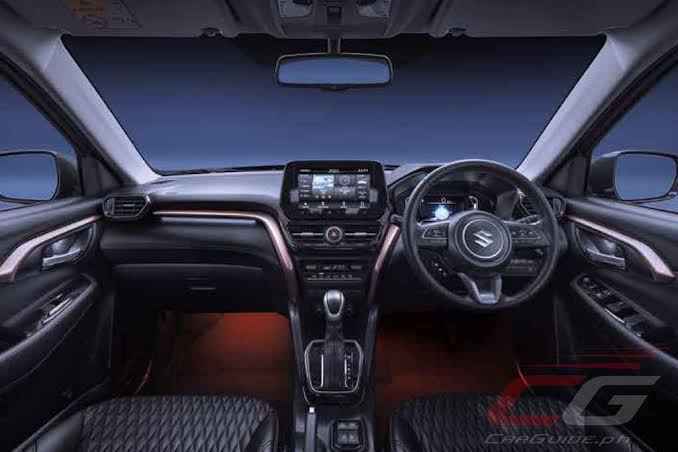 Suzuki Vitara 2023 Engine And Performance
The 2023 Suzuki Vitara engine in UAE is equipped with a 1.6-liter, 4-cylinder petrol engine. This engine generates a maximum power of 116 PS and a peak torque of 151 Nm. These specifications ensure that the Vitara delivers sufficient power for a range of driving situations, whether you're navigating city streets or cruising on the highway.
Available in the GLX 2WD and GLX AWD trims, the Vitara's engines are engineered to provide a responsive and enjoyable driving experience. The powertrain offers the right amount of power to handle different road conditions, and the SUV is well-known for its nimble handling, allowing for precise control and maneuverability.
To further enhance the driving experience, the 2023 Suzuki Vitara comes with a smooth-shifting automatic transmission. This transmission ensures seamless gear changes, contributing to a comfortable and effortless driving experience.
In addition to its performance, the Vitara is designed with advanced engine technologies and an aerodynamic body. These features help optimize fuel efficiency and reduce emissions, making the Vitara a practical choice for both daily commuting and longer journeys
What's The Price For The 2023 Suzuki Vitara In UAE?
Suzuki Vitara 2023 Price In UAE starts with an average rate of AED 67,200
Suzuki Vitara 2023 Specifications
| | |
| --- | --- |
| BASIC INFO | |
| | |
| Model Number | Vitara 2023 |
| Made In | Japan |
| Motor Warranty | Basic: 4 Years / 50000 Miles , Corrosion: 6 Years / Unlimited Miles , Drivetrain: 6 Years / 70000 Miles , Maintenance: 1 Years / 10000 Miles and Roadside Assistance: 4 Years / Unlimited Miles |
| Available Colors | Arctic White, Opulent Red, Chestnut Brown, Grandeur Grey, Midnight black, and Splendid Silver |
| Body Type | SUV |
| ENGINE | |
| Engine Type | 1.6L |
| Engine Power | 116hp of power |
| Torque | 151Nm of toque |
| No. Of Cylinder | 4 |
| Fuel Type | petrol |
| | |
| PERFORMANCE TRANSMISSION | |
| Transmission Type | Automatic Transmission |
| Driving Type | Front Wheel Drive (FWD) & All Wheel Drive (AWD) |
| Gear Box | 7 SpeedAT |
| STEERING | |
| Steering Type | Power |
| Steering Gear Type | Rack-Pinion |
| Minimum Turning Radius | 38.1 ft |
| SUSPENSION | |
| Front Suspension | Strut |
| Back Suspension | Multi Link |
| DIMENSION AND WEIGHT | |
| Length | 198.2 in |
| Height | 69.7 in |
| Width | 78 in |
| Wheel Base | 114.2 in |
| Kerb Weight | 3,500 lbs |
| TYRES | |
| Tyre Size | P255/60TR18 |
| Wheel Size | 18 in x 8 in |
| BRAKE SYSTEM | |
| Front Brake | Dics |
| Back Brake | Dics |
| FUEL | |
| Mileage In City | – |
| Mileage On Highway | – |
| CAPACITIES | |
| Seating Capacity | 5 Seater |
| NO. Of Doors | 4 Doors |
| Fuel Tank Capacity | 20 Gallons |
| FEATURES | |
| Air Conditioner | YES |
| Heater | YES |
| Anti Lock Braking System | YES |
| Central Locking | YES |
| Power Steering | YES |
| Power Windows | YES |
| SAFETY | |
| Anti Lock Braking | YES |
| Central Locking | YES |
| Power Door Locks | YES |
| Child Safety Locks | YES |
| Halogen Headlamps | YES |
| Rear Seat Belts | YES |
| Seat Belts Warning | YES |
| Door Ajar Warning | YES |
| Adjustable Seat | YES |
| Keyless Entry | YES |
| Vehicle Stability Control System | YES |
| Engine Immobilizer | YES |
| Crash Sensor | YES |
| Engine Check Warning | YES |
| Rear Camera | YES |
| Anti-Theft Device | YES |
| ENTERTAINMENT | |
| DVD Player | YES |
| Touch Screen | YES |
| Radio | YES |
| Audio System Remote Control | YES |
| Speakers Front & Back | YES |
| Bluetooth Connectivity | YES |
| USB And Auxiliary Input | YES |
| OTHER FEATURES | |
| Adjustable Steering Column | YES |
| Height Adjustable Driving Seat | YES |
| Digital Clock | YES |
| Outside Temperature Display | YES |
| Electric Folding Rear View Mirror | YES |
| Automatic Climate Control | YES |
| Low Fuel Warning Light | YES |
| Rear Reading Lamp | YES |
| Parking Sensors | YES |
| Bottle Holder | YES |
| | |
Suzuki Vitara 2023 Reviews
Interior - 7
Exterior - 7.7
Motor And Performance - 6
Average - 5.4
Safety And Quality - 5.6
Prices - 5.9
6.3
Total Rating
Average Rating For The 2023 Suzuki Vitara